Santa Cruz, Arizona
Ivanhoe Electric has a compelling opportunity to build a modern, low carbon footprint, sustainable, copper producing industrial complex in the United States.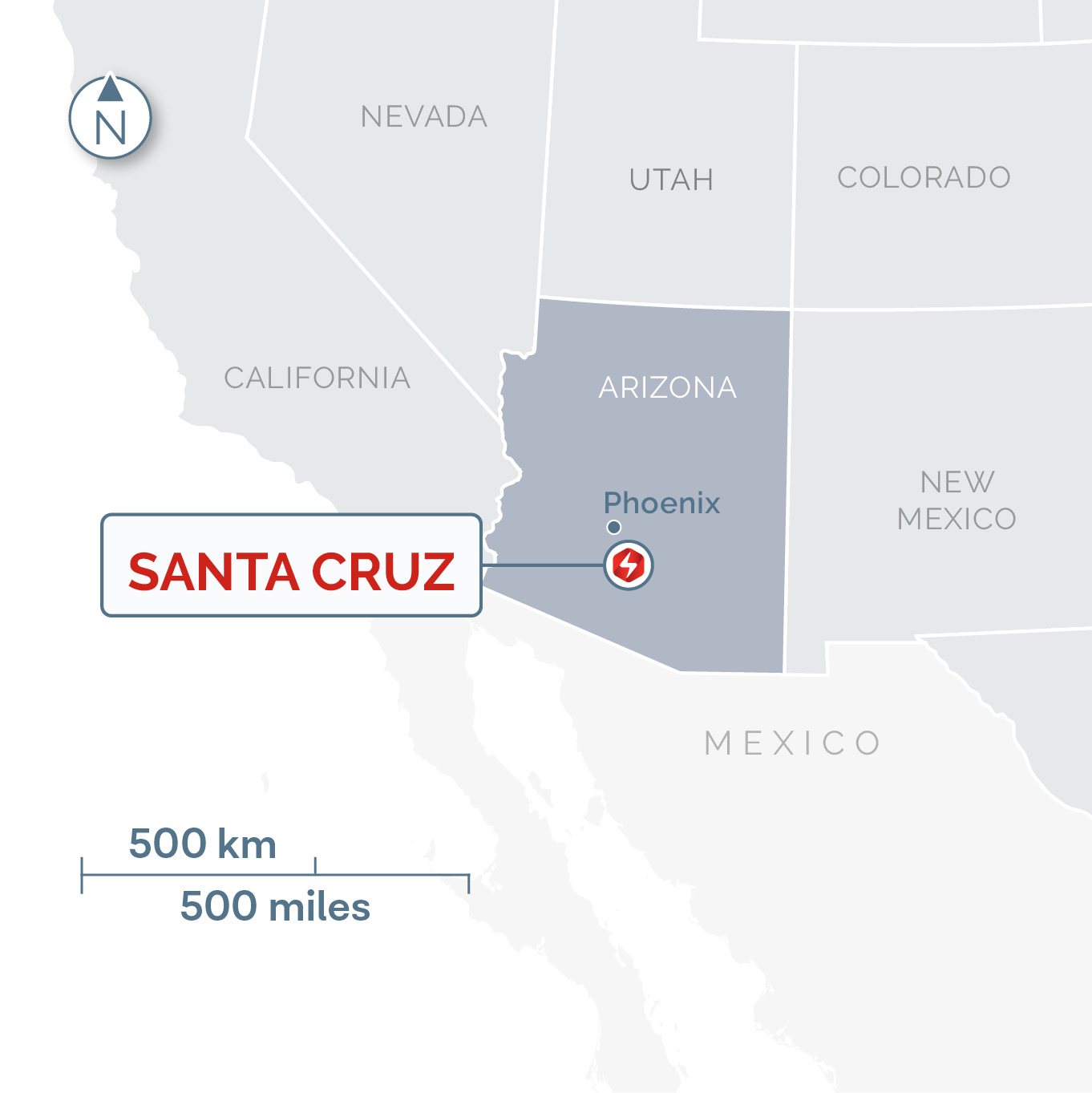 Ivanhoe Electric believes that Santa Cruz is a highly significant undeveloped Copper Deposit in the Continental U.S., with considerable potential to expand the resources.
1. Ivanhoe Electric holds the option to acquire all the mineral titles contiguous with acquired surface lands as announced on May 24, 2023.

Santa Cruz is located in Arizona, a prolific mining State, where over 35 million tonnes of copper have been produced since 1980 (~65% of total US production).

Deployment of Typhoon™ exploration search technology to help identify new mineralized targets, allowing Ivanhoe Electric to more efficiently explore with targeted diamond drilling.

Indicated Mineral Resources at the Santa Cruz Project total 226.7 million tonnes grading 1.24% total copper (2.8 million tonnes of contained copper), and Inferred Resources total 149.0 million tonnes grading 1.24% total copper (1.8 million tonnes of contained copper).

The Initial Assessment ("IA") estimates Life of Mine copper production to be 1.6 million tonnes over a 20-year mine life and is designed to minimize surface land disruption.

The IA base case assumes that 70% of the electric power required for the Project will be generated by onsite renewable energy infrastructure to minimize carbon dioxide equivalent ("CO2e") emissions.