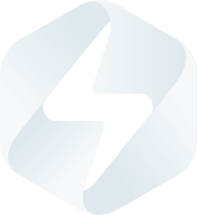 Ivanhoe Electric is a U.S. company that combines advanced mineral exploration technologies with electric metals exploration projects predominantly located in the United States. 
At Ivanhoe Electric, we use our accurate and powerful Typhoon™ geophysical surveying system, together with advanced data analytics provided by our subsidiary, Computational Geosciences Inc., to accelerate and de-risk the mineral exploration process. 
Our portfolio of electric metals exploration projects is headlined by the Santa Cruz Copper Project in Arizona and the Tintic Copper-Gold Project in Utah. We also operate a 50/50 joint venture with Saudi Arabian Mining Company Ma'aden to explore for minerals on ~48,500 km2 of underexplored Arabian Shield in Saudi Arabia.
Ivanhoe Electric is committed to fostering the sustainable advancement of our projects by integrating high standards for environmental, social and governance considerations in our decision-making framework from the earliest stages of project exploration.
We mine as a means to an end. And what is that end?
Why do we go mining?
We Mine Because It Is The Most Basic Of Industries In Human Development.
Robert Friedland
Executive Chairman, Ivanhoe Electric