Hog Heaven, Montana
Past producer of high-grade precious metals with untested porphyry copper potential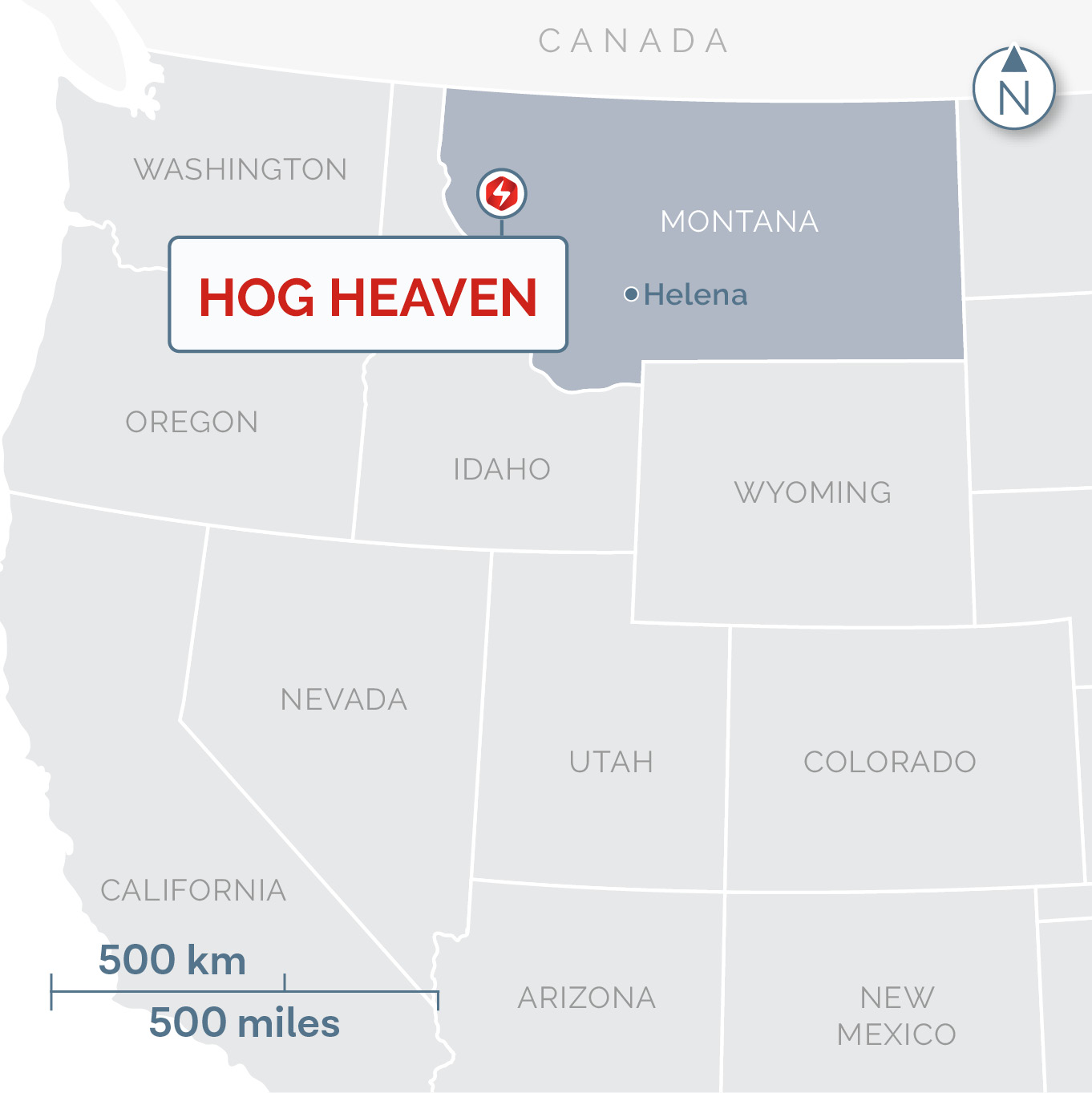 Earn-in with Brixton Metals where Ivanhoe Electric may earn up to a 75% interest.
Past-producing high-grade precious metals district with untested porphyry-copper potential.

Located on private land approximately 50 miles south-southwest of the town of Kalispell, Montana.

Historical high-grade silver and gold production by Anaconda.

Typhoon™ deployed to advance the search for additional epithermal mineralization and deep porphyry source.

Large district, underexplored at depth, with substantial alteration footprint and multiple mineralized centers.